Frequently Asked Questions: MGF/TF Spark Plugs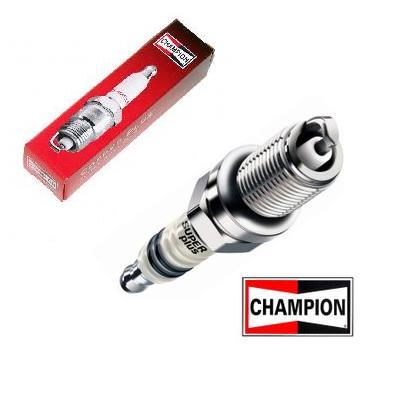 A common question come service time is what spark plug to buy when replacement is due. The original fit spark plugs are long-life, 60k mile platinum tipped Champion RC8PYP or Unipart GSP 9652 (MG Rover/ X-Part part number NLP100290 or NLP100290P; Land Rover part number NLP100190) – and these were fitted both to the multi-point injection (MPi) and variable valve control (VVC) engine variants of the 1.8 litre K-series. The smaller-capacity 1.6 also uses the same spark plug.
Do I have to use long-life spark plugs? In fact the answer here is no. Roger Parker has been an exponent of the use of cheaper copper-cored spark plugs – but these will need more regular changes (perhaps every 20k miles). As our MGs get older, the annual mileage tends to drop, so the chances are a 20k mile spark plug will have a very long duration service life. There again, a platinum plug could last decades depending on the use you subject the car to!
Personally, because the cylinder head is made of relatively soft aluminium, I would suggest the use of a long-life plug so as to give the cylinder head an easier time: over-torquing the spark plug can lead to stripping of the thread and an unusable engine. This is not the end of the world fortunately: damaged cylinder heads can usually be recovered using a "Helicoil" – but is a complication best avoided.
Do I have to use the originally specified Champion or Unipart brands? Again the answer is no. Equivalents are widely available from the likes of Bosch and NGK. For example, in the NGK range the single electrode NGK BKR6E, double electrode NGK BKR6EK and platinum tipped NGK PFR6N-11 are all listed as being suitable for the 16-valve K-series engine.
What is the correct electrode gap? For the Rover K-series, this gap should be 0.9 (MGF) or 1.0mm (MGTF), ±0.05mm. I personally would check and confirm the gap out of the box even if they are sold "pre-gapped."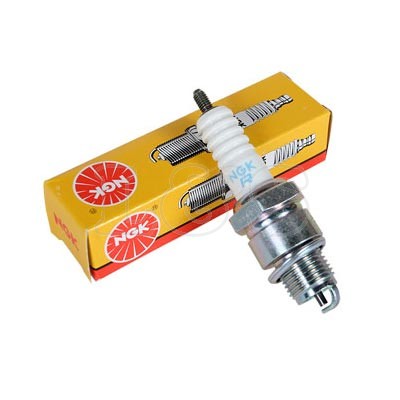 Possible alternative spark plugs for Champion RC8PYP:
Autolite APP3923
Beru 14 FR-7 DPU3
Beru 14FR-5DPUX
Beru 14FR-7KPUX
Beru 14F-6DPUR02
Beru 14F-7DPUR02
Beru 14FR-7DPU3
Bosch FR6DPP332X
Bosch F7DPP222T
Bosch FR6KPP332S
Bosch FR7DPP22U
Bosch FRDPP10
Bosch FR5DP
Bosch FR7DPP+
Bosch FR6DPP22U
Bosch +11
Bosch FR6DPP33X
Bosch FR7DPP33
Bosch F7DPER
Bosch FR7DPP10
Bosch FR5DP1X
Brisk DR14ZC
Daihatsu 9004851166000
Denso PK20R13
Denso IK20
Denso PK20TR11
Denso PK20PRP8
Denso PK20R11
Denso PK20PR-P8
Denso PK20R8
Denso VK20
Denso K20TT
Denso PK20PTRS9
Eyquem RFC58LZDP
Fiat 60569957
Mitsubishi MS851346
Motorcraft AGPS22PP1
Motorcraft AGPS22P1
Motorcraft AGPR12PP8
NGK PFR6T-10G
NGK PFR6B-11
NGK PFR6U-11G
NGK PFR6G-11
NGK PFR7G
NGK PFR6J-11
NGK BKR6EP-11
NGK PFR7G-9
NGK PFR6Q
NGK BKR7EVX
NGK PFR7Q
NGK PFR6T-G
NGK PFR6B-11C
NGK PFR7B
NGK PFR6G-9
NGK BKR6EP
NGK PFR7G-11
NGK PFR6N-11
NGK PFR6J11
NGK BKR6EP-8
NGK PFR7M
NGK stk 2743
Unipart GSP2055
Unipart GSP9652
Volkswagen VW 101000063AA
Volkswagen VW 101.905.611
Volvo 9179100
Volvo 917910
Analogous \ Similar Parts of UNIPART GSP9652
| | | |
| --- | --- | --- |
| Manufacturer | Number | Description |
| BOSCH | 0 242 236 544 | Spark Plug |
| CHAMPION | OE136/R04 | Spark Plug |
| CHAMPION | OE136/T10 | Spark Plug |
| DENSO | PK20PR-P8 | Spark Plug |
ROVER NLP 1001 90 (NLP100190) Analogous / Similar Parts
| | | |
| --- | --- | --- |
| Manufacturer | Number | Description |
| | | |
| BOSCH | 0 242 236 544 | Spark Plug |
| CHAMPION | OE136/R04 | Spark Plug |
| CHAMPION | OE136/T10 | Spark Plug |
| CHAMPION | OE136/U04 | Spark Plug |
| DENSO | K20PR-U11 | Spark Plug |
| LAND ROVER | NLP100190 | Spark Plug |
Manufacturer NGK
Number 3546
Description Spark Plug
Spanner Size 16,0 mm
Outer Thread [mm] 14,0
Thread Length [mm] 19
Spark Position [mm] 3,5
Spark Plug 1 - Earthed Electrode
Spark Plug Fixed SAE connector
Spark Plug Nickel Middle Electrode
Spark Plug With gasket seat
Spark Plug interference Suppression 5 kOhm
Assembly Ignition System
Cross numbers KIA 0K55818110
MG NLP100290
ROVER NLP100290
HT lead part numbers:
| | | | |
| --- | --- | --- | --- |
| | Set-high tension lead ignition - Genuine MG Rover | 1800cc - K Series | NGC000090 |
| | Set-High Tension Lead Ignition | 1800cc - K Series | NGC000090P |
| | Lumenition Silicone Blue BLS535 Ignition Lead Set | 1800cc - K Series | RP1037 |
| | Lumenition Silicone Blue BLS535/BLC535A Ignition Lead Set with Coil Lead | 1800cc - K Series | RP1037K |
| | Lumenition Silicone Blue BLC535A Ignition Coil Lead | 1800cc - K Series | RP1038 |